How do I add a News post to my channel?
To add News posts, access the left-toggle menu, hover over the Communications tab, then click News.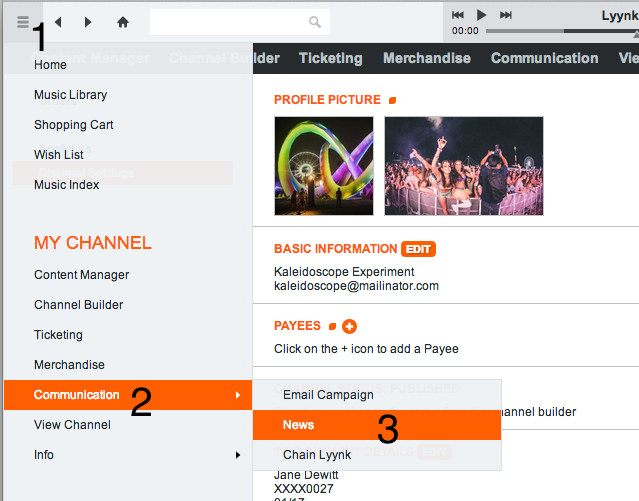 Once there, you will see the New Post form. Fill in the Title and Text fields, then add any media you'd like to include. You can choose to publish the post immediately, or schedule it for a future date and time.